In August the OpenStreetMap community will be coming together for our annual State of the Map conference, this year in Aizu-Wakamatsu, Japan. It is set to be an exciting three day event where mappers, programmers, practitioners, entrepreneurs, and policy makers will share their passion for OpenStreetMap.
We invite you to submit your session proposals for the 2017 State of the Map, by Sunday, 2nd April 2017.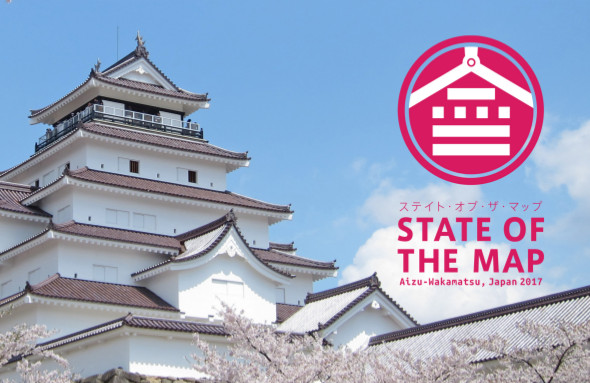 You are encouraged to submit proposals for 20 minute talks, 5 minute lightning talks, and 75 minute workshops that will result in progress and excitement in the world of OpenStreetMap. Again, the deadline is Sunday, 2nd April 2017.
In addition to our website, we are also delighted to introduce you to the logo for State of the Map 2017. Aizu-Wakamatsu is one of the historical cites in Tohoku district, Japan. As such the design contains elements inspired by the Tsuruga Castle, the circular emblems of feudal lords of Aizu Clan, and the letters "會津" that were used for Aizu during the Edo period. You can read more about the design here, and our thanks go to Shunnosuke Shimizu for the wonderful logo.