U kolovozu se OpenStreetMap zajednica okuplja na godišnjoj konferenciji State of the Map, ove godine u Aizu-Wakamatsu, Japan. Predviđen je trodnevni događaj gdje će kartografi, programeri, korisnici, poduzetnici i tvorci odluka podijeliti svoju strast za OpenStreetMap projektom.
Pozivamo vas da pošaljete svoje prijedloge predavanja ili radionica za State of the Map 2017, do nedjelje, 2. travnja 2017.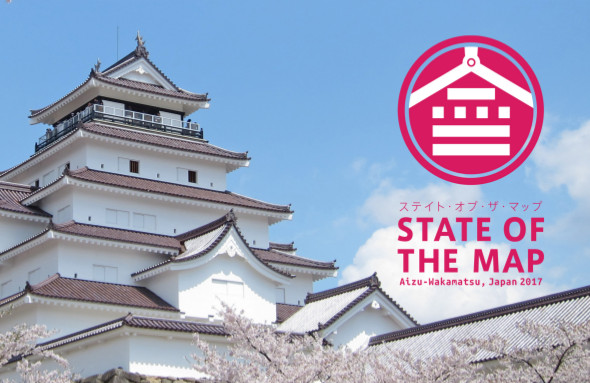 Potičemo vas da pošaljete svoje prijedloge za 20 minutna predavanja, 5 minutna kratka predavanja, te 75 minutne radionice koje će dovesti do napretka i uzbuđenja u OpenStreetMap svijetu. Opet, rok je nedjelja, 2. travnja, 2017.
Uz web stranice, također vam predstavljamo logo za State of the Map 2017. Aizu-Wakamatsu je jedna od povijesnih lokacija se u Tohoku okrugu, Japan. Dizajn sadrži elemente nadahnute Tsuruga dvorcem, kružne simbole feudalnih vladara iz Aizu klana, i slova "會 津" koji su korišteni za Aizu u vrijeme Edo perioda. Ovdje možete pročitati više o dizajnu, također zahvaljujemo Shunnosuke Shimizu za divan logo.