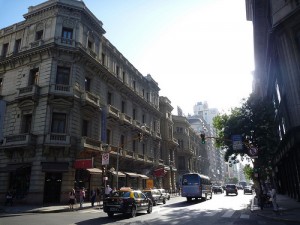 After being in Europe, North America and Asia, it is time to explore yet another continent. We're happy to announce that the 8th international State of the Map 2014 conference will be held in Buenos Aires, Argentina (map) on November 7th – 9th.
OSM is a truly global project with people all over the globe. Having SotM14 in Argentina is a great way to show the world what's going on in South America regarding OSM and it can help strengthen the local OSM communities there.
If you haven't made holiday plans for this year yet, why not consider Argentina in the spring? (yes, it will be spring there)
In case you live in Europe or North America and you feel Argentina is too far away? You're still invited to join SotM-EU (Karlsruhe, June 13 – 15) or SotM-US (Washington DC, April 12 and 13).
More details about SotM14 will follow later this month. Stay tuned.
[UPDATE: Lots more details can be found at stateofthemap.org]
(image by benontherun.com cc-by-nc-sa 2.0)