OSM is 19 years old: we're launching an online fundraising campaign to support its future
18 years ago, OSM Founder Steve Coast posted this invitation to OpenStreetmap's 1st birthday party.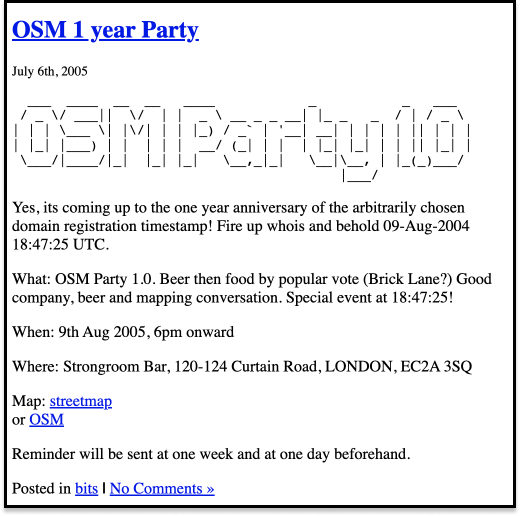 In 2005, things were moving very quickly for the still new OSM project. The broader open data movement was gathering momentum through events like the World Summit on Free Information Infrastructures (WSFII) and pledge campaigns for the creation of open geodata, and OSM was starting to get coverage in major media like the Guardian. Soon after the above-mentioned first birthday party, the front end of OSM was launched at OSM.org and a new "whizzy" Applet was launched to "replace the horrid old one."
By 2006, OSM'ers were mapping all over the world: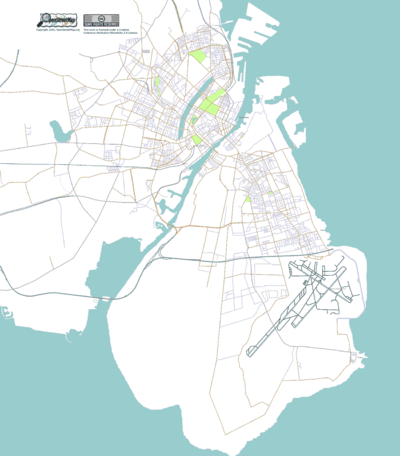 The OSM Birthday Tradition
When OpenStreetMap turned ten in 2014, the number of celebrations had greatly increased from that first birthday event at the Strongroom Bar in London. In fact, it took a world map to visualize all of the parties.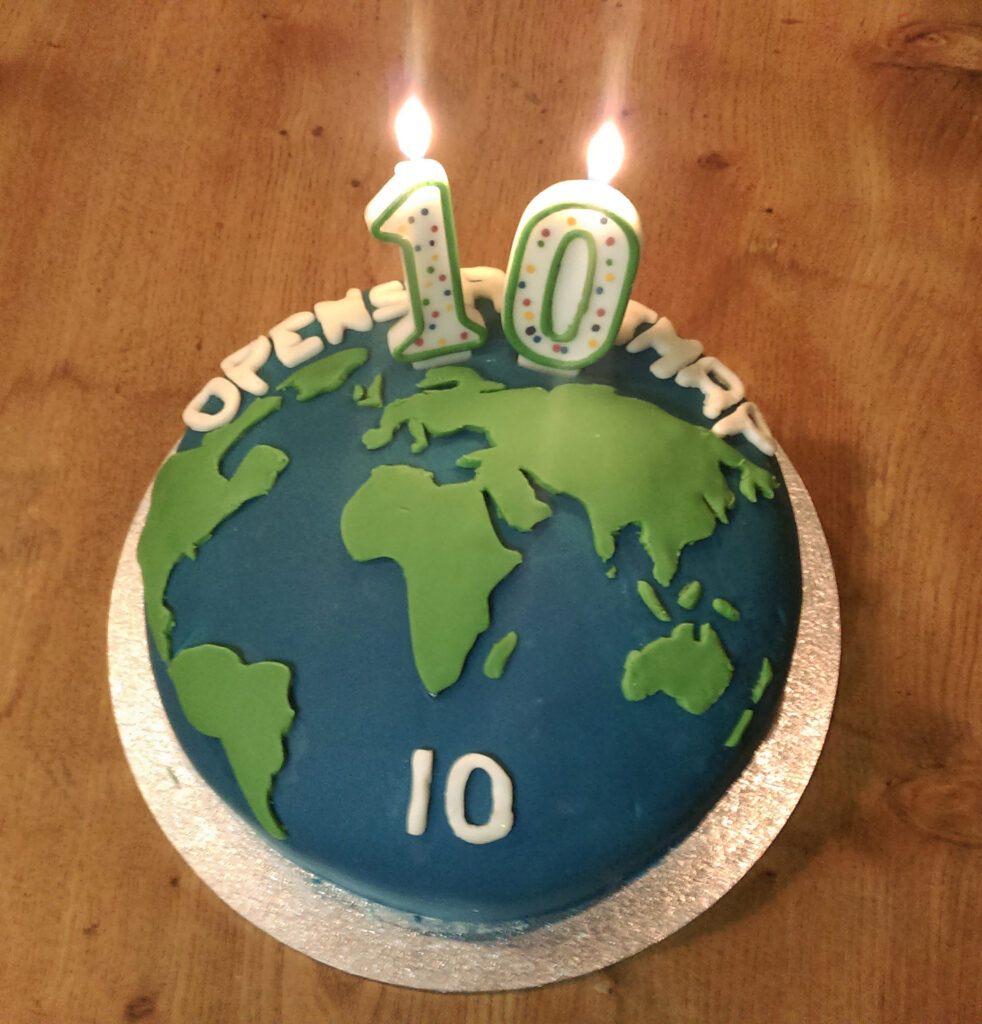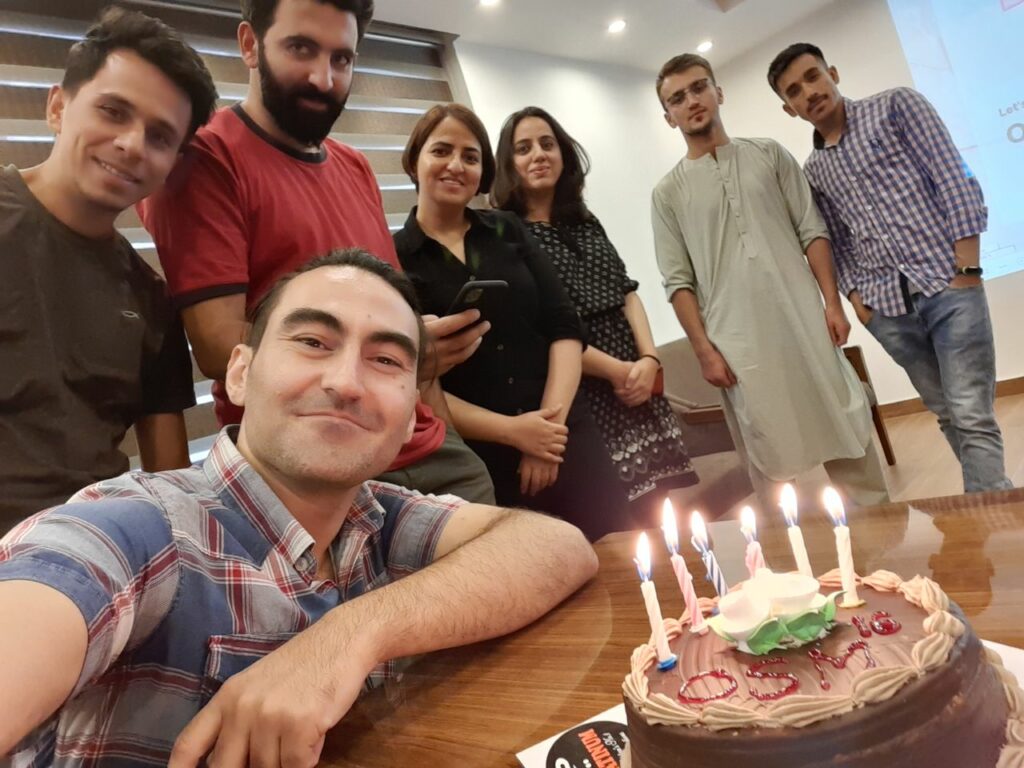 If you're celebrating the 19th anniversary of OSM this week, be sure to share some photos. 🎂
What Does OSM Look Like at 19?
OpenStreetMap is the largest open-source geospatial project of all time. There are 18 formally established OSM chapters and dozens more local communities, collaborating on hundreds of communication channels, in more than 50 languages, in most of the countries of the world. The map and its data is world-recognized as an essential source of geospatial ground truth. The API is used by millions of people, and the community is motivated, multi-talented, and culturally and geographically diverse. OSM even welcomed its first paid site stability engineer a year ago in recognition of the size and scope of the project.
To get an even better sense of what OSM means to its community in 2023, we asked community members to tell us why they love OSM. Here are just a few of the many answers:
So, you can see why this is an important moment for OpenStreetMap. In a year, the project will be twenty years old: its data is helping to solve some of the world's most pressing challenges, there is new technology that makes it easier to map, and enthusiasm for mapmaking is as strong as it ever was.
To meet these challenges and opportunities, the OSM Foundation board is working on a strategic plan that can help support our ever-growing community of volunteers, by strategically funding skills such as project management, engineering, front-end development and offering bounties and sponsorship to help foster a diverse and inclusive map for everyone.
Which is why now is the time to share your time and money to help secure the future of OpenStreetMap.
Starting today, the OSMF will be conducting an online fundraising campaign to support the future of OSM. Here's what you can do to help:
Share a photo of how you're celebrating OSM's big day with hashtag #HappyBirthdayOSM and/or #WeAreOSM and link to https://supporting.openstreetmap.org.
Make a gift of any size to support OSM's future.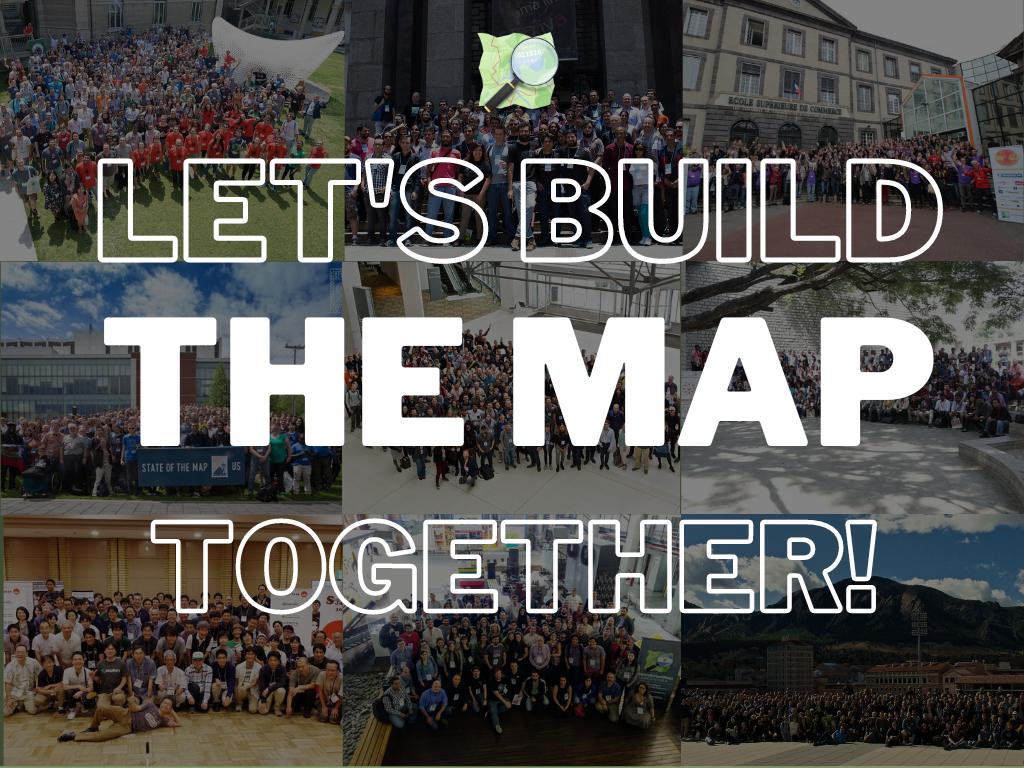 ---
The OpenStreetMap Foundation is a not-for-profit organisation, formed to support the OpenStreetMap Project. It is dedicated to encouraging the growth, development and distribution of free geospatial data for anyone to use and share. The OpenStreetMap Foundation owns and maintains the infrastructure of the OpenStreetMap project, is financially supported by membership fees and donations, and organises the annual, international State of the Map conference. Our volunteer Working Groups and small core staff work to support the OpenStreetMap project. Join the OpenStreetMap Foundation for just £15 a year or for free if you are an active OpenStreetMap contributor.
This post is also available in: French Galician Japanese Spanish Ukrainian Korean