If you've been lucky enough to attend a State of the Map (SotM) conference, you already know that they offer some of the best GIS and geospatial knowledge, skills, and training available. That's on top of being a terrific networking event with lots of fun and engaging social time. If you're new to the OpenStreetMap community and haven't yet attended a SotM, or you're part of a company thinking of sponsoring a SotM, alongside sending a team to attend, this post is for you.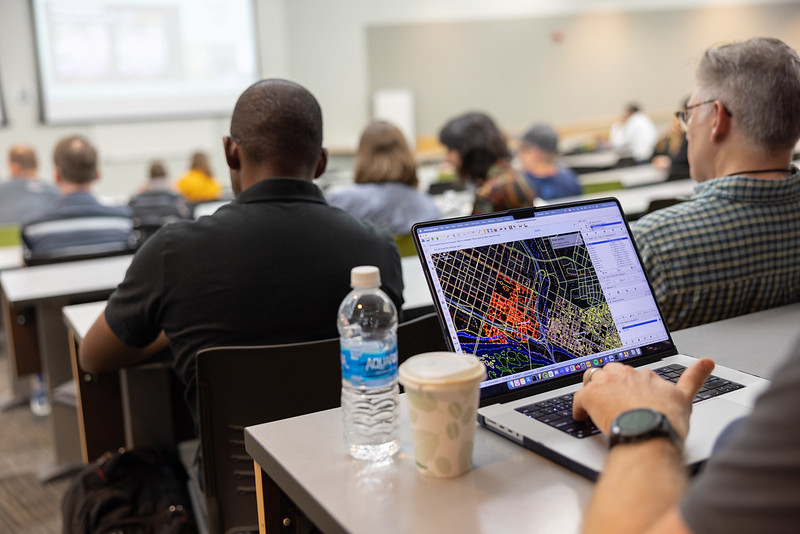 What Is a SotM?
OSM'ers organize annual State of the Map meet-ups as a way to build community, share tools and research, and network with each other toward the shared goal of improving the map. They come in all sizes and are organized locally, regionally and globally, but the goal is always the same: to get together to talk about mapmaking research, tools, initiatives, and other community topics. Local and Regional SotMs are organized by local communities and the global SotM is organized by the OSM Foundation.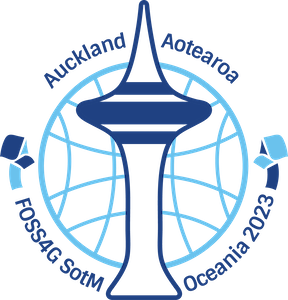 State of the Map conferences build bridges between OSM mappers and community activists, open-source developers, researchers from universities and academic institutions, designers, cartographers, as well as technology professionals from private companies and public institutions.
What Kinds of Topics are Discussed?
The range of topics is as diverse as the community. The types of presentations range from 5 minute "lightning talks" to 15-20 minute presentations to 75 minute workshops. They cover topics such as platform and tool development, data analysis, humanitarian mapping, and many others. Presenters are affiliated with local communities, Youthmappers, HOTOSM, maplibre, FOSS4G, academia, other nonprofits, and small and large companies.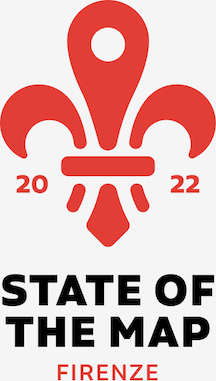 The 2022 global SotM in Firenze, Italy provides a good example of the range of information and skills that are represented at a SotM. Here are a just few of the session titles: "OSM Carto as Vector tiles; Innovating on Derivative OpenStreetMap Datasets", Mapping a Small Town", "maplibre-rs: Cross-platform Map Rendering using Rust", "Ten Years iD Editor—The Road Ahead", "Women Leadership in Mapping Riverside Communities in the Amazon Forest Using OSM."
These examples just barely scrape the surface. Here's the whole programme and here are the recordings of the presentations. Here is the poster exhibit—yes, even the walls of the 2022 SotM were educational! And, here is a summary of the academic proceedings.
So, as you can see, a SotM offers inspiration and knowledge for anyone who is interested in the future of geospatial technology, OpenStreetmap and free and open source software and data.
Why is it Important to Sponsor State of the Map Conferences?
There are so many good reasons!
The expertise shared at all SotMs contributes directly to the quality of OpenStreetMap.
It's the right thing to do; companies that benefit from OSM should support the community as well as attribute the data. Donations to the project via the OSMF, sponsoring SotMs, becoming a corporate member, and sharing tools and data are all good ways to give back.
It's an excellent recruiting opportunity. Where else can you find many of the best minds in GIS and geospatial all in one place?
It's an excellent professional development opportunity. You'll connect with other companies working within OSM, learn from other engineers and analysts, and be inspired by dozens of interesting new tools and projects.
It builds brand awareness through corporate social responsibility. It's well known that customers are more loyal to companies that invest in creating a better world.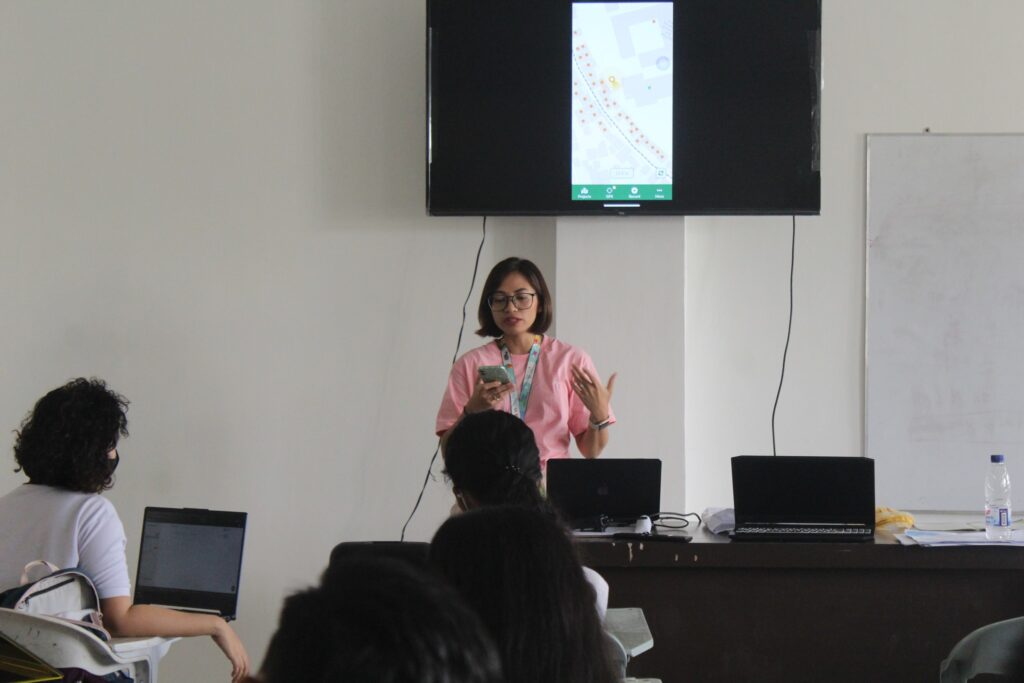 There are too many SotMs to picture them all here, but here are a few recent examples.
How Can I Support a SotM in 2023?
There are four large, regional SotMs coming up, and all of them need sponsors.
This conference amalgamates FOSS4G and SotM into one conference to focus Oceania's open source geospatial efforts. The conference gives Oceania mapmakers a link to global communities of developers and users and is supported by OSGeo and the OpenStreetMap Foundation. Previous FOSS4G SotM Oceania conferences in Melbourne, Wellington and Suva were an overwhelming success:
Melbourne and Wellington were sold out with over 250 attendees at each conference
Attendees from over 14 countries from Oceania and further afield such as Canada, the UK, and the USA
Attendees included GIS professionals, developers, hobbyists, humanitarian workers, and government agencies
This conference offers an opportunity for a diverse group of individuals to meet and exchange knowledge, experiences and plans for developing use and improvement of OSM. Around 400 attendees from Europe and all over the world are expected to participate. The conference will be offered as a hybrid event, allowing additional participants to join via live- stream if they are unable to join in-person.
After a successful comeback last year in the Philippines, SotM Asia will be held in Bangkok, Thailand this year! We hope to serve and gather 300-500 participants from Asia and beyond to connect and discuss not only OpenStreetMap and open data tools, projects and challenges, but also showcase diverse Asian cultures.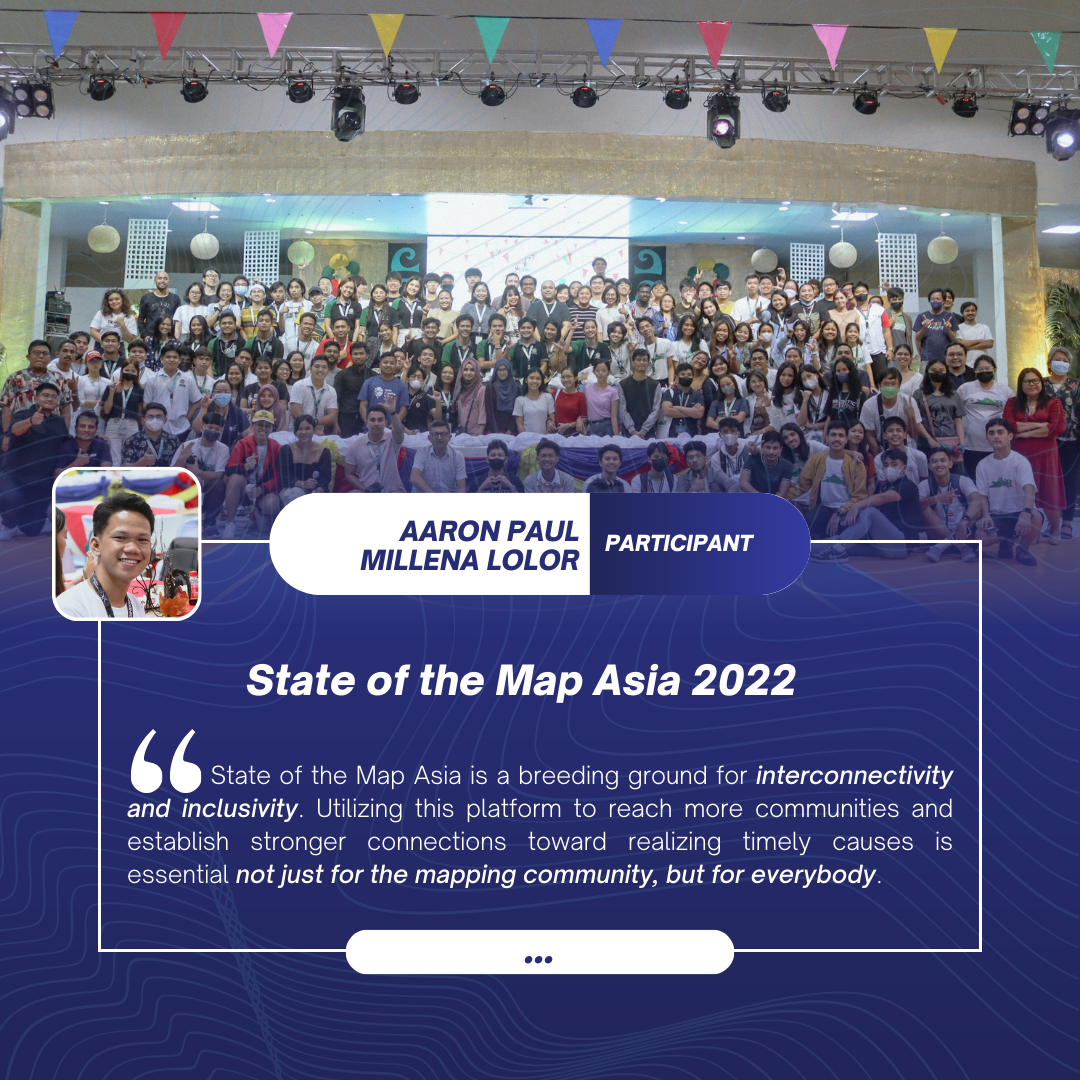 OSM Africa is a regional community of contributors, users and supporters of OpenStreetMap from countries within the African continent. This includes mappers, scientific researchers, humanitarians, NGOs, government agencies, small business and global companies having and/or supporting work within the continent. The network is aimed at growing and producing a complete and well detailed map of Africa on OpenStreetMap in order to advance the quality, completeness and sustainability of geospatial data in Africa.
This post is also available in: French Galician Japanese Spanish Ukrainian