The Blewitt clan of Ireland is proud that one of their kin, Joe Biden, was elected the next President of the United States. His Irish roots are well known on both sides of the Atlantic. Before Biden's great-great-great-grandfather Edward Blewitt moved his family to America to escape the Irish Famine, Edward and his brother James were surveyors whose work shaped Irish maps and municipalities, supported livelihoods, and has even been used in OpenStreetMap today.
Edward and James worked on two foundational Irish mapping projects in the 1830s–40s, the Ordnance Survey and the Griffith's Valuation. In 1838, James corrected an error in the Ordnance survey's calculation system that had been missed by many of the brightest mathematical minds of the day in Ireland and Britain. In the late 1840s, Edward managed public works programs that built roads, improved farming through drainage, and gave work to people suffering through the Potato Famine.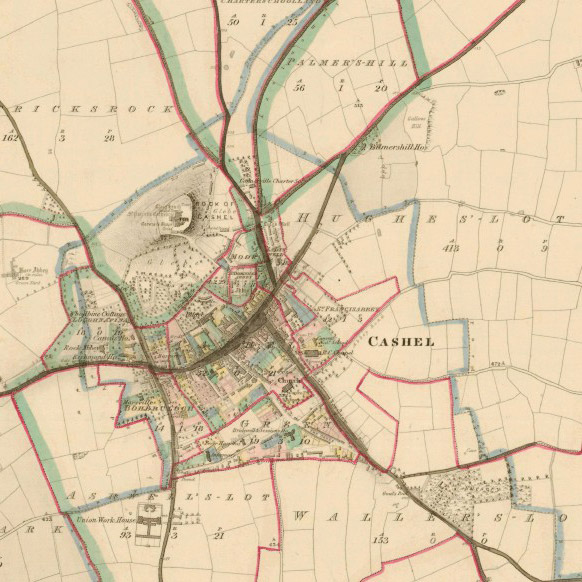 Their surveying work has been valuable even 150 years later. The OpenStreetMap community used the "First Edition" Ordnance Survey maps the brothers worked on to map all the townlands on the island of Ireland (see "Mapping Ireland's 61,000 administrative boundaries" at State of the Map 2016). There are approximately 61,000 townlands in Ireland, the great majority of which have been mapped thanks to a donation of out of copyright maps from Glucksman Map Library, Trinity College Dublin, and Bodleian Libraries, University of Oxford. OpenStreetMap Ireland isn't stopping there. They are now attempting to map all the buildings in Ireland and welcome all contributors.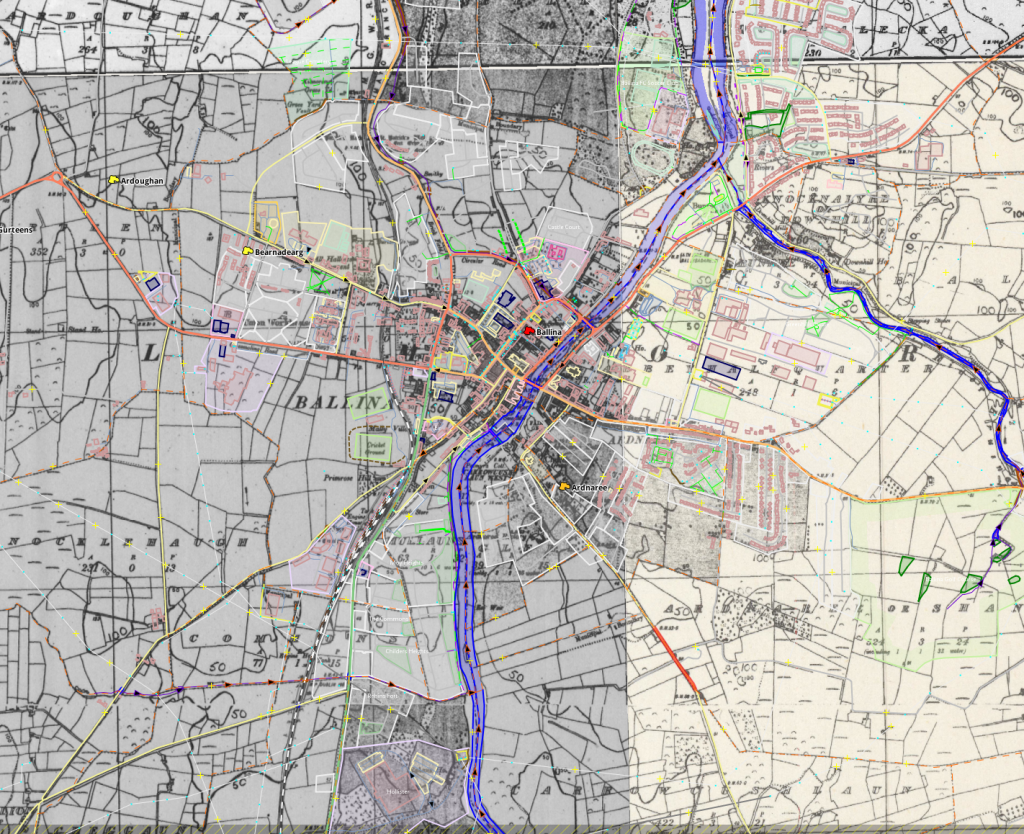 OpenStreetMap's freeform tagging scheme allows people to map what's important to them. And people are mapping the historical and heritage features they care about. You can explore OpenStreetMap's coverage of historical features on interactive maps on the HistOSM and Historical Objects websites. If you want to use OpenStreetMap data like this, it's all available to everyone. If you see something missing, please open up your favourite OpenStreetMap editor and fix the map!
OpenStreetMap is becoming the de facto source of map data for many services and organisations, so we can help preserve our shared human heritage for years to come. Who knows, in 150 years, maybe OpenStreetMap data you enter today will be useful to someone?
This post is also available in: Portuguese (Brazil) Spanish Polish