Note: Cesium is a silver level corporate member of the OpenStreetMap Foundation, entitling them to this joint press release. If your organisation would like to support the OSMF more, please considering joining the OSMF as a corporate member, or read about other ways to give back.
Despite our project having "Street" in the name, there are 4 times as many buildings in OpenStreetMap as roads!
The newly released Cesium OSM Buildings from one of our newest corporate members Cesium is a global 3D building layer of more than 350 million 3D buildings derived entirely from OpenStreetMap. Cesium OSM Buildings is served as 3D Tiles, an open standard format for streaming 3D datasets, originally developed by Cesium.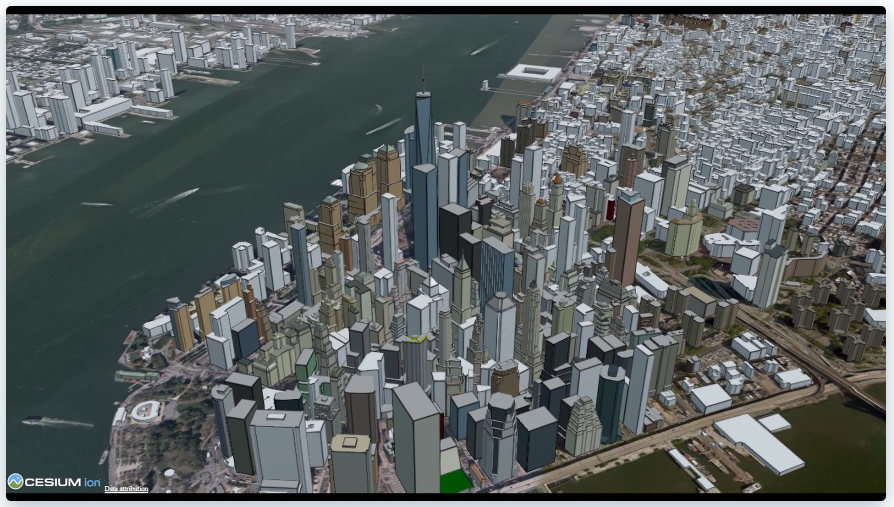 "OpenStreetMap has amazing 3D building data in cities around the world. It's a testament to the skill and hard work of mappers in this community," said Mikel Maron of the OpenStreetMap Foundation Board. "We appreciate Cesium's support and advocacy of the project as a corporate member, and by adding OpenStreetMap data to their platform, they further advance our mission to ensure that OSM data is as widely used as possible."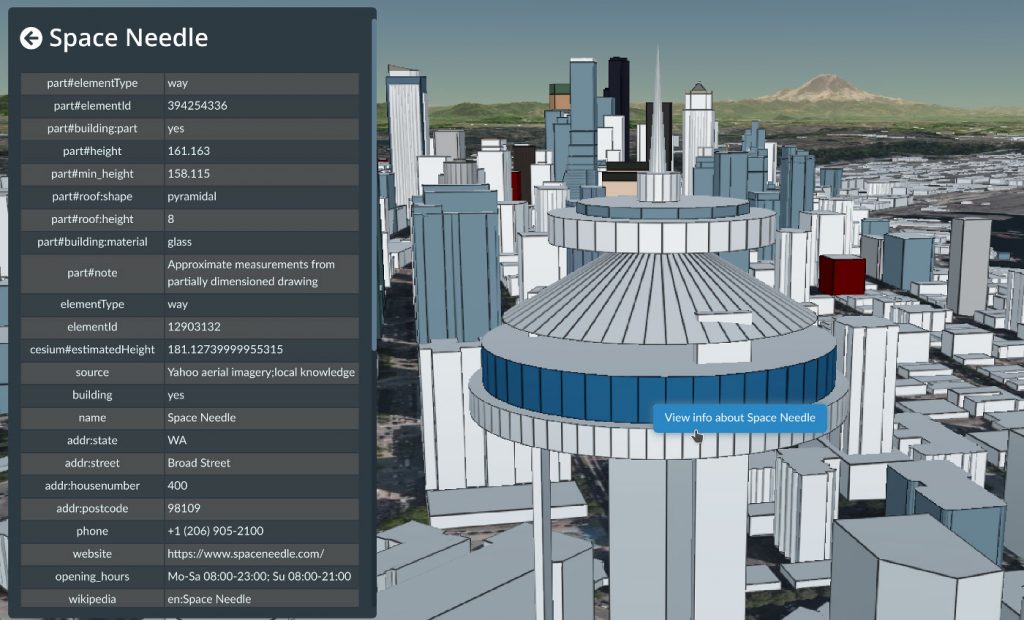 Cesium, which began as a project at an aerospace software company, has been maintaining its open-source virtual globe, CesiumJS, since 2011. CesiumJS recently surpassed 1 million downloads and its developer community has built thousands of applications in dozens of industries.
Cesium's offering joins a vibrant community of projects which make use of building data from OSM. The OSM Buildings project is a free and open source web viewer for 3D buildings based on OSM. Open 3D rendering software based on OSM also exists for Blender, and in many other projects. OpenBuildingMap is a building focused window to OpenStreetMap, providing a filtered subset of OSM data with just the building data.
There are many tools for adding building data to OSM, from the popular building_tools and Kendzi3D plugins for JOSM, to StreetComplete, which helps our large contributing community survey building details. You can also read how buildings are mapped ("tagged") in OSM. Our annual conference (State of the Map 2020), had a presentation on "Buildings are the new streets".
OpenStreetMap – more than buildings
OpenStreetMap is a international project to create a free map of the world. To do so, we, thousands of volunteers, collect data about roads, railways, rivers, forests, playgrounds, benches, fire hydrants and a lot more worldwide. Our map data can be downloaded for free by everyone and used for any purpose – including commercial usage. It is possible to produce your own maps which highlight certain features, to calculate routes etc. OpenStreetMap is increasingly used when one needs maps which can be very quickly, or easily, updated.
This post is also available in: French Galician Japanese Spanish Polish Korean