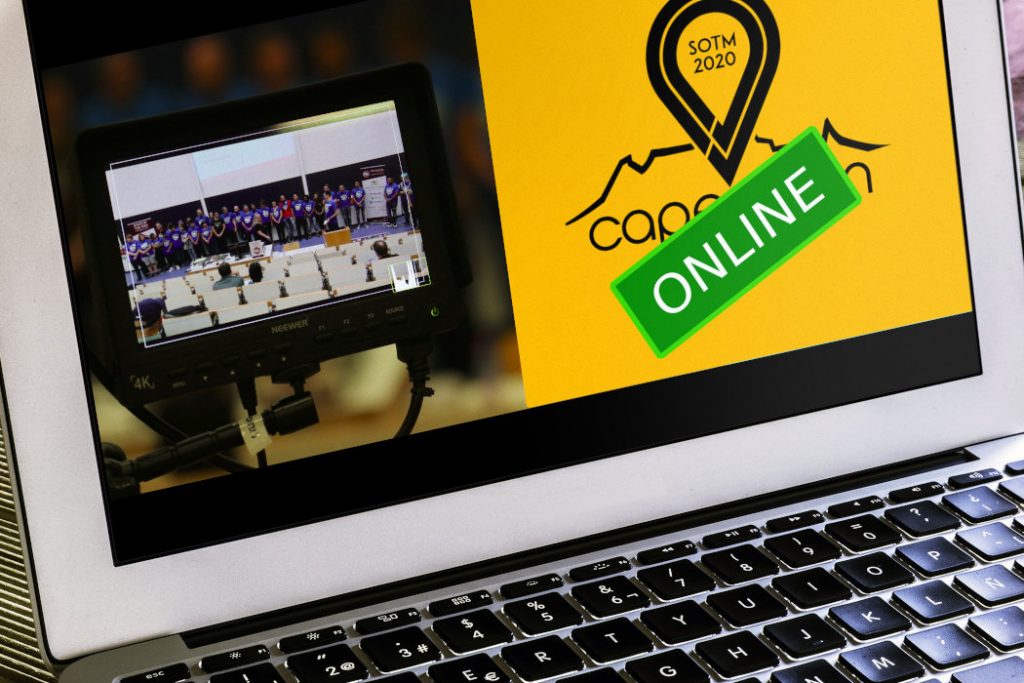 Due to the high infection risk of SARS-COV-2 virus and all its consequences like travel restrictions, cancellation of physical meetings, "physical distancing", and more, a physical SotM is not possible this year.

The local team – who have done great work preparing this conference so far – have suggested to change the physical conference to a virtual one. This wasn't just an idle talk: they have already started a cool open source software project – https://gitlab.com/billowconf/billowconf for managing this! If you have any idea of how to make it better, please don't hesitate to get on board.

So the State of the Map working group adopted the proposed plan, and agreed to have an online SotM conference this year instead of a physical one.

We know about your disappointment of not meeting each other physically this year (we are disappointed too), but after a few months of lockdown and "physical distancing" we are sure that we will all be excited to be reading and seeing each other in chats and videos. We will share more on the technical plans as the date comes closer.

The online conference will take place on 4-5 July 2020 (duration shortened to two days instead of three). We planned an extended Q&A session after each talk and plenty of free spaces for discussions. So that the OpenStreetMap community can have a great week-end together.

The State of the Map Working Group


English blogpost by Christine Karch, proofreading by Frederik Ramm

Interested to help the SotM Working Group..? We are looking for you.
The State of the Map conference is the annual, international conference of OpenStreetMap, organised by the OpenStreetMap Foundation. The OpenStreetMap Foundation is a not-for-profit organisation, formed in the UK to support the OpenStreetMap Project. It is dedicated to encouraging the growth, development and distribution of free geospatial data for anyone to use and share. The OpenStreetMap Foundation owns and maintains the infrastructure of the OpenStreetMap project and you can support it by becoming a member. The State of the Map Organising Committee is one of our volunteer Working Groups.

OpenStreetMap was founded in 2004 and is a international project to create a free map of the world. To do so, we, thousands of volunteers, collect data about roads, railways, rivers, forests, buildings and a lot more worldwide. Our map data can be downloaded for free by everyone and used for any purpose – including commercial usage. It is possible to produce your own maps which highlight certain features, to calculate routes etc. OpenStreetMap is increasingly used when one needs maps which can be very quickly, or easily, updated.

Do you want to translate this and other blogposts in your language..? Please send an email to communication@osmfoundation.org with subject: Helping with translations in [your language]