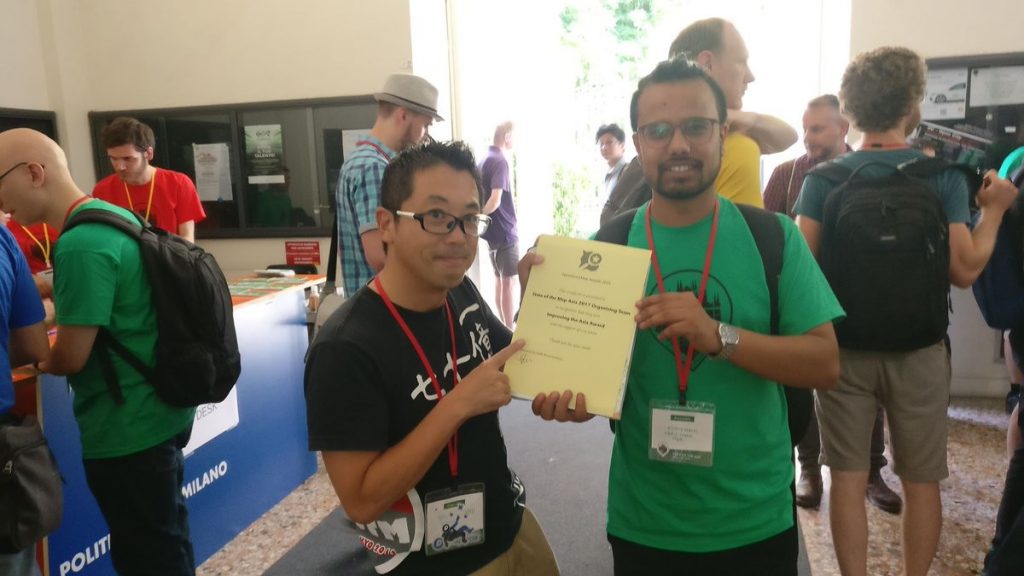 We are announcing the call for nominees for the OpenStreetMap Awards 2019, which will be presented this September at the State of the Map 2019 conference in Heidelberg!
These are community awards, as nominees and winners are chosen by the community. The Awards strive to be a worldwide event for all OpenStreetMap members, including developers, mappers, community leaders, blog writers and everyone else. We need your help to find the best of OpenStreetMap globally.
For the fourth awards, we have made some changes. Gone are the three regional categories. Sorry. We have strong enough OSM representation in these countries to be listed together with other candidates. Also, there is a new category: Team Achievement Award. Companies, teams and groups should go there, to not compete with people in other categories. We had quite a lot of issues because of that mixing previously: how do you compare a mapper and an entire local chapter?
We're mostly looking for new innovations, so only projects/works that were announced after June 1st 2018 are eligible. The Ulf Möller Award is an exception to this. Everyone is eligible regardless of the time when they were active in the project. You personally and your friends are eligible, do add yourself! Winners of past awards and selection committee members (in their categories) cannot be nominated.
The call for nominees will close in a month — on 15th of July. Whenever you see an interesting entry on OSM diaries or in WeeklyOSM, take a moment to submit the name for the award. The more nominees we have, the more interesting the final voting will be. Please keep in mind that we have the OpenStreetMap Awards and nominate people now!