Today is
MapMyDay,
a campaign raising awareness of barriers encountered. These include people with wheelchairs, walking aids and pushchairs. 
The campaign uses
http://wheelmap.org/
app and website to add accessibility information into OpenStreetMap.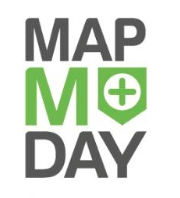 Barriers affect many people: Elderly, children, families as well as those with disabilities. Stopping them from being able to access places taken for granted by most people.  By mapping these barriers, the 'MapMyDay' campaign is starting a worldwide movement to call attention to these, with the intention of removing them.
Download the app from
mapmyday.org
.  As you go about your day make a  difference by recording if the places you visit are 'fully', 'partially'  or 'not wheelchair accessible'.