State of the Map is the annual event for all mappers and OpenStreetMap users. We invite all OSM enthusiasts – whether you are a hobby mapper, a scientific researcher, a humanitarian, with an NGO or a government agency, a small business or a global company — to join us in Cape Town, July 3-5, 2020 as we share experiences and ideas of taking the OSM ecosystem forward.
We want to enable as many of you as possible to be part of State of the Map 2020. We are happy to announce that we can provide financial support, thanks to the generosity of our sponsors. This year we are offering new travel grants to reimburse a portion of travel costs, in addition to our previous program that fully covers all costs with a full scholarship.
If you are selected, we invite and expect participation at State of the Map. That could be a talk if selected by the program committee, or in lightning talk sessions we'll make available for scholars. There are other ways to participate and support the operations of the conference while you attend too.
Deadline: 15th February 2020
Each year we receive more scholarship applications than we are able to support. To help us best allocate the funds, please specify the minimum types of support you need to attend. If you are requesting a travel grant, then tell us the amount of money to cover a portion of your travel and make a difference to attending, or not.
Please review our privacy policy covering how we will handle the information in your application.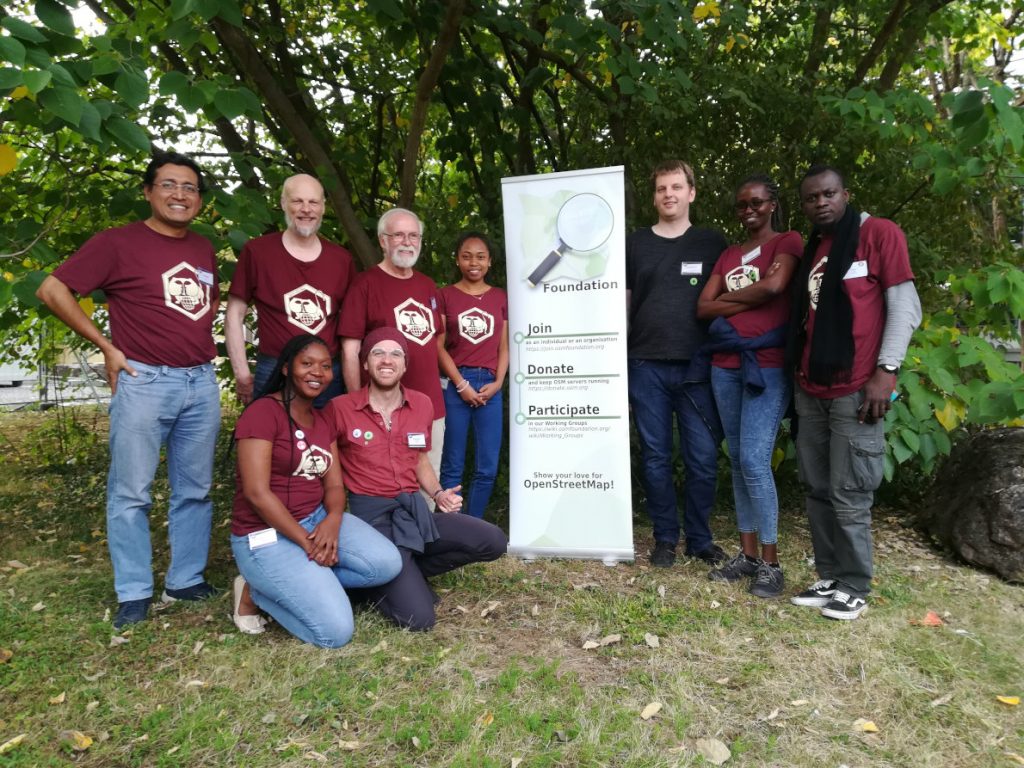 Here are some tips to help you complete your application. You can also check out Gregory's post on how we selected scholars in 2017.
Select the minimum level of scholarship you need. This will help us to make the best use of limited funds and enable more scholars to join.
Make sure you clearly state your visa and travel requirements, as well as potential other funding sources.
Answer the question "Please describe your involvement in OSM and how will attending State of the Map benefit you, your local mapping community and the wider OpenStreetMap project" in 1500 characters maximum. Keep sentences short. Focus on the benefits to you and to OpenStreetMap.
We want to hear about your contributions to OpenStreetMap, your project or your group. We do not want an account of a group's work but your individual part in it. Try to use "I" not "we".
You may include links to your OpenStreetMap profile, a local group you run, or software you created. If your written answer is satisfactory to get in our shortlist – we might take a look at these additional details.
What topics or views will you bring to SotM that are otherwise missing?
What do you plan to achieve through coming to the SotM?
What do you plan to do when you return home after SotM?
Are you applying to organise sotm?
We encourage all applicants to already have passports and they should be valid 30 days from exit from South Africa and 6 months from entry in South Africa.
Review process
Reviewing scholarships
You can read about the scholarship review process for 2019 here. For SotM 2020 we again asked community members to join the review process, and will be finalizing the review team in the coming weeks.
Here's a list of factors that we will consider when reviewing the applications:
Is the applicant part of an under-represented minority group?
Are they from an under-represented location?
Are they contributing to OSM in a substantial way? (Not only OpenStreetMap edits, but contributed to wiki and documentation, trainers, developers).
Have they applied previously and not gotten a scholarship?
Do they have a unique story or experience to share?
Are they in a position to share their SotM experience with a larger group?
Will their attendance benefit their local community in some way?
How difficult will their visa application be?
How will attending State of the Map benefit them and OpenStreetMap?
Are they interested in organizing future OpenStreetMap events?
SotM 2020 scholarships team

Interested to help the SotM Working Group..? We are looking for you.
The State of the Map conference is the annual, international conference of OpenStreetMap, organised by the OpenStreetMap Foundation. The OpenStreetMap Foundation is a not-for-profit organisation, formed in the UK to support the OpenStreetMap Project. It is dedicated to encouraging the growth, development and distribution of free geospatial data for anyone to use and share. The OpenStreetMap Foundation owns and maintains the infrastructure of the OpenStreetMap project and you can support it by becoming a member. The State of the Map Organising Committee is one of our volunteer Working Groups.

OpenStreetMap was founded in 2004 and is a international project to create a free map of the world. To do so, we, thousands of volunteers, collect data about roads, railways, rivers, forests, buildings and a lot more worldwide. Our map data can be downloaded for free by everyone and used for any purpose – including commercial usage. It is possible to produce your own maps which highlight certain features, to calculate routes etc. OpenStreetMap is increasingly used when one needs maps which can be very quickly, or easily, updated.