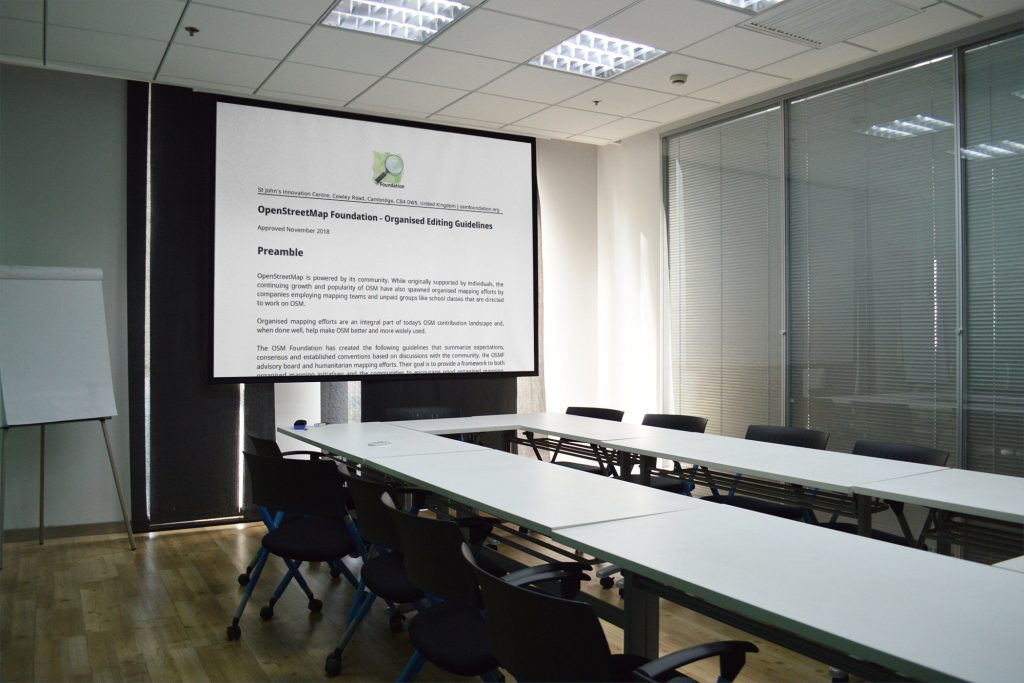 OpenStreetMap is powered by its community. While originally supported by individuals, the continuing growth and popularity of OSM have also spawned organised mapping efforts by companies employing mapping teams and unpaid groups like school classes that are directed to work on OSM.

Organised mapping efforts are an integral part of today's OSM contribution landscape and, when done well, help make OSM better and more widely used.

The OSM Foundation has created the Organised Editing Guidelines that summarise expectations, consensus and established conventions based on discussions with the community, members of the OSMF advisory board and humanitarian mapping efforts. Their goal is to provide a framework to both organised mapping initiatives and the communities to encourage good organised mapping. They are not meant to apply to community activities like mapping parties between friends or doing a presentation on OSM at a local club. If you're not sure whether you should apply them, contact the local community for advice.
The Organised Editing Guidelines can be found here:
https://wiki.osmfoundation.org/wiki/Organised_Editing_Guidelines
The guidelines have been developed thanks to volunteers of the OSMF Data Working Group, with various rounds of feedback from the wider community, and have been approved by the Board of Directors. Unofficial translations are found here: https://wiki.openstreetmap.org/wiki/Organised_Editing_Guidelines
You can add your translation there, or contact the Communication Working Group at communication@osmfoundation.org

Sometimes edits made as part of an organised exercise can be problematic, or their accuracy/quality may be disputed by others in the community. As with other disputes, the Foundation's Data Working Group will respond to organised edits that have gone wrong. While they will intervene for edits that are problematic, not following the guidelines per se is not treated an offense. The overall goal of the guidelines is to provide a framework for 'sizeable, substantial' activities: "We wanted something that doesn't scare casual events off while letting us regulate a geography class gone berserk or a misguided volunteer mapathon."