Today, we are grateful, happy and excited to announce that we have reached the goal of €70,000 for our 2016 donation drive! The purpose of this year's drive – for the OpenStreetMap project to secure its independence and financial security – clearly resonated with you as strongly as it does with us. The continued existence of OpenStreetMap as an independent source of free and open data is priceless, but money is needed to secure it nonetheless. With this €70,000, we will be able to continue maintaining our infrastructure and fund our very modest operational budget.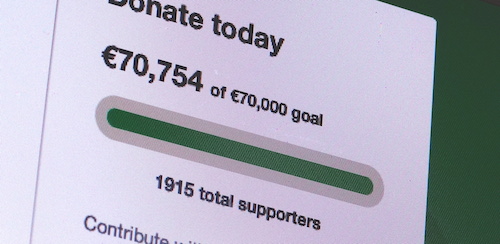 We would like to thank all 1900+ individual donors, as well as Mapbox, who helped us push this drive over the finish line with a €10,000 matching donation.
If you have not donated yet, you can still do so at donate.openstreetmap.org. Please know that donations in any amount are very welcome throughout the year!
Thank you!