A couple of weeks ago we mentioned a brand new feature on the OpenStreetMap.org homepage. On the right hand side we have a new "?" button which lets you query the map.
Click the "?" button to enter query mode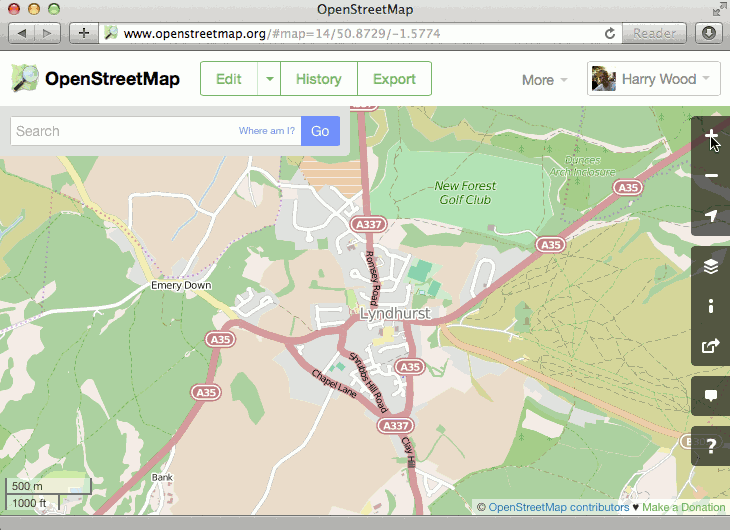 When you query a spot on the map, this new tool will retrieve nearby points of interest from the OpenStreetMap database, and let you quickly drill down to all of the detailed tagging information we have in that database.
More than a map
This new tool helps highlight a crucial point about OpenStreetMap. It's so much more than just a visual map. OpenStreetMap is a rich database of geo-located information, only some of which is visible on the "standard" view of the map. Other information is visible via different layers (such as cycle routes presented on the cycling layer) and all of the data can be viewed by enabling the "map data" layer (also on the layer picker panel) but this query tool offers a new window into the OpenStreetMap data, and a new way to discover all the details our contributors are adding to the database.
For developers this data opens up a world of possibilities. All the data is available to download for free.