The State of the Map Working Group is grateful to everyone who submitted a logo as part of Call for SotM 2021 logos.
In total, we received 20+ submissions with outstanding and inspiring graphic designs, but we can only have one logo as the face of SotM 2021.
Congratulations to Julie Mattelaer for submitting the winning logo!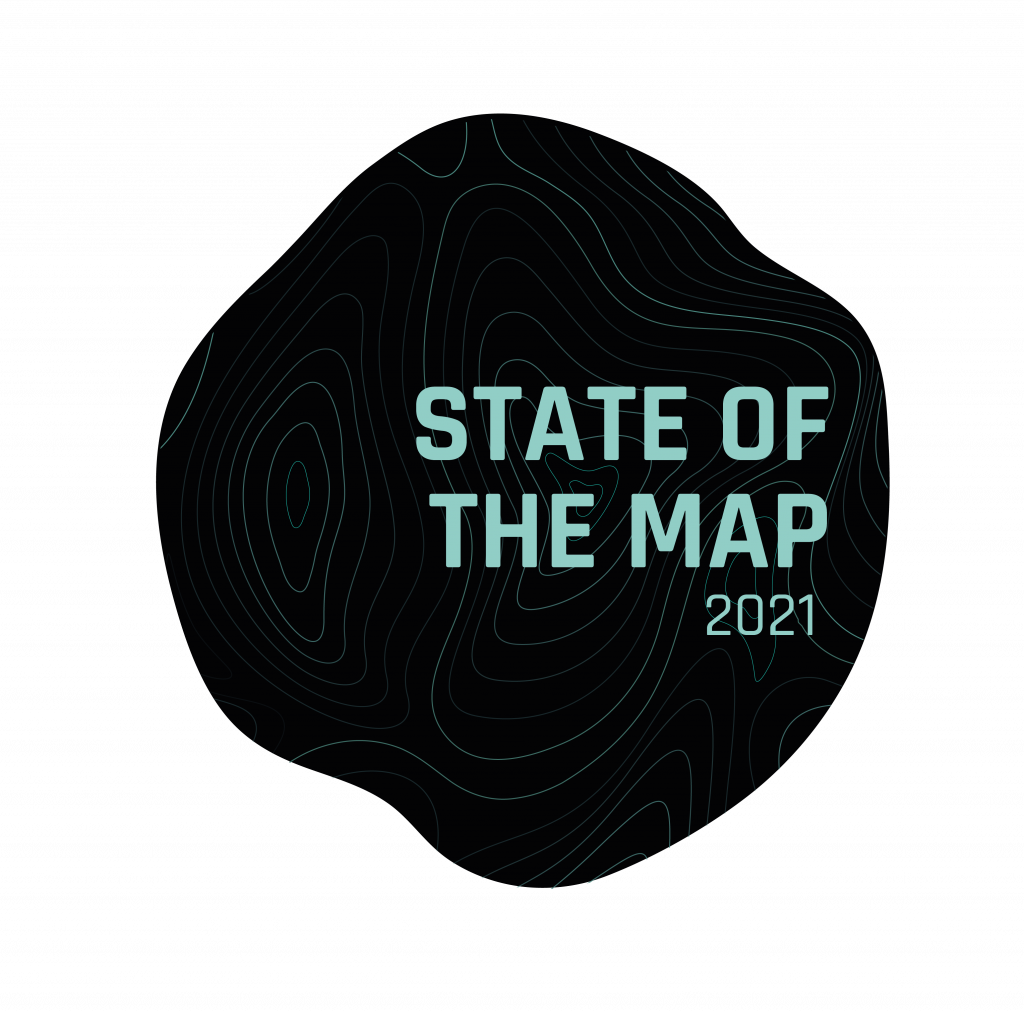 As you might already know, the SotM branding, website, stickers, T-shirts, is highly inspired by the colours of the logo. So, it's time to launch the official website for State of the Map 2021!
Take a virtual tour of our home on the internet for SotM 2021, a place where you will find all the useful information about the conference, its deadlines for applications and main communication channels to stay updated about the next steps of the organisation.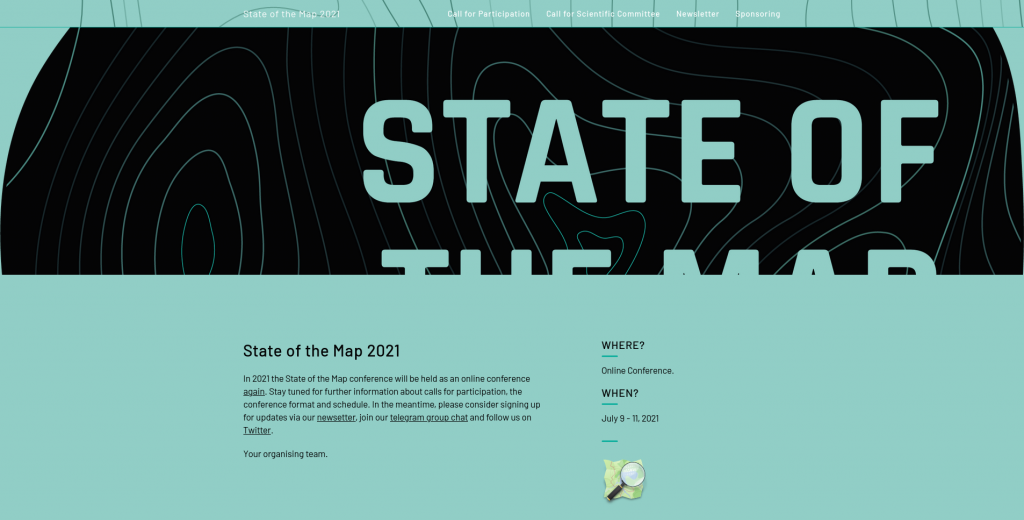 Thanks to all the creative minds that participated in the contest and shared with the community their original idea about the spirit of this year's global conference!
State of the Map Working Group
Do  you want to translate this and other blog posts in your language…? Please email communication@osmfoundation.org with subject: Helping with translations in [your language]
The State of the Map conference is the annual, international conference of OpenStreetMap, organised by the OpenStreetMap Foundation.  The OpenStreetMap Foundation is a not-for-profit organisation, formed  in the UK to support the OpenStreetMap Project. It is dedicated to  encouraging the growth, development and distribution of free geospatial  data for anyone to use and share. The OpenStreetMap Foundation owns and  maintains the infrastructure of the OpenStreetMap project, and you can  support it by becoming a member. The State of the Map Organising Committee is one of our volunteer Working Groups.
OpenStreetMap was founded in 2004 and is an international project to create a free map  of the world. To do so, we, thousands of volunteers, collect data about  roads, railways, rivers, forests, buildings and a lot more worldwide.  Our map data can be downloaded for free by everyone and used for any  purpose – including commercial usage. It is possible to produce your own  maps which highlight certain features, to calculate routes etc.  OpenStreetMap is increasingly used when one needs maps which can be very  quickly, or easily, updated.