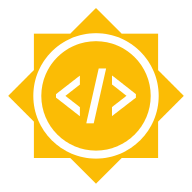 The student application period for this year's Google Summer of Code is currently open!
Are you a student who likes to code? Google Summer of Code offers you the opportunity to spend a couple of months contributing to an open source software project – such as OpenStreetMap – and get paid for it!
In 2019, OpenStreetMap has been selected again as a mentoring organization by Google, continuing eleven years of GSoC experience with many successful participants. Our project ideas page lists a variety of possible tasks which use a broad range of programming languages and technology stacks, and cover topics ranging from work on our search engine to editor software improvements. Plus, you're not limited to that list of suggestions, so if you'd like to contribute to a project from the OSM ecosystem that's not listed there, feel free to discuss it with us!
Some pointers for interested students:
Choose your (our!) organisation and project idea or even suggest your own idea!
Get to know your organisation and mentor
Apply and wait to see if you will get selected
Community bonding
Work hard on your project, pass evaluations
Don't forget to document your code and project
Our project is big and we have a very broad and diverse set of tasks, and project ideas which require an equally diverse set of skills. But one thing is quite common to all of them: You should learn about our database and how mapping is supposed to be performed. So go out and start mapping! Add your local grocery store, your favorite clothes shop or that one bench you love to sit on. No matter what, it's important to get yourself familiar with OpenStreetMap.
Interested? Read up on how to work with us:
We encourage you to apply!
Deadline for applications: 9 April 2019, 18:00 UTC