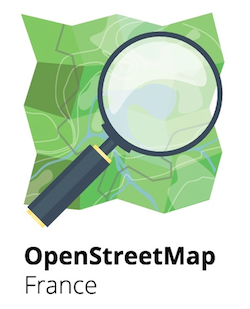 We'd like to welcome OpenStreetMap France (openstreetmap.fr) as an official OpenStreetMap Foundation Local Chapter.
OpenStreetMap France was established back in 2011 as an independent non-profit voluntary association, and over the years they have achieved great things, including organising hosting (with some funding and donated resources) of some important services, not just for the French users, but for the global OpenStreetMap ecosystem:
Of course they also host the openstreetmap.fr website, for which a new version is under development, and a French-speaking forum, and they support projects like OpenLevelUp, Caribe Wave/HAND, and Jungle Bus.
But beyond hosting things, they're also a general advocacy organisation for OpenStreetMap in France, seeking to liaise with other associations, citizens, local governments, small and big companies, national mapping agency, postal services and anyone seeking an entry point within the OSM project and community.
A few months ago they were formally recognised as a OpenStreetMap Foundation Local Chapter.
Additionally an OSMF Advisory Board seat was accepted by Christian Quest from OpenStreetMap France.
This makes five local chapters formally established by the foundation, and there are more to come!
If you'd like to know more about OpenStreetMap France, contact them directly or discuss with the community on the 'talk-fr' mailing list. Or if you'd like to meet face-to-face, check out the SotM-France local conference. Now in its 6th year, in 2018 it will be taking place in Bordeaux June 1st-3rd