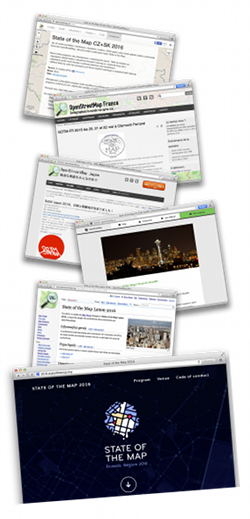 A whole bunch of local OpenStreetMap community conferences have recently been announced:
State Of The Map CZ+SK, the Czetch & Slovakian conference, is coming up soon on May 21st in Brno.
State Of The Map France will also take place May 20th-22nd in Clermont-Ferrand.
State Of The Map Japan will take place August 6th in Tokyo.
State Of The Map US will take place in July 23rd to 25th in Seattle, Washington.
State Of The Map Latin America will be in November in Sao Paulo, Brazil (exact date to be finalised)
These national conferences, large and small, are organised by local OpenStreetMap communities. If your country is not on the list, you're welcome to get together with fellow OpenStreetMappers to organise something
…but don't forget, the main get-together for all of the community, is the international OpenStreetMap conference "State Of The Map", which will be taking place September 23 – 25 in Brussels.