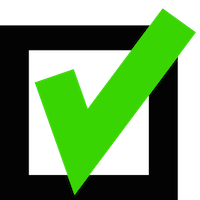 It's soon time for members of the OpenStreetMap Foundation to elect new leadership to the OSMF board. The foundation board is made up of seven people, of whom three will be remaining for an extended term, while four seats are up for election.
Our choice of candidates is not finalised yet. Candidate nominations are open up until Sat 21st Nov. If you are involved in the OpenStreetMap Foundation, and you'd like to step up and help set the future direction of our organisation, why not put yourself forwards for election to the board? Candidate details can be found on the election wiki page.
After that deadline we have one more week and then the voting will open, The following week after that, voting will close, coinciding with the Annual General Meeting. This has been officially announced and scheduled for Saturday, 5th December.
This post is also available in: Japanese