Esri are market leaders in GIS technology. Their software is used in more than 300,000 organizations wordwide, and their customers know the value of geodata. That's why they are, of course, interested in OpenStreetMap. We've seen Esri incorporate our maps as a basemap option within ArcGIS online and the ArcGIS Editor for OpenStreetMap is a plugin letting users contribute to OSM from within this software. Esri have also sponsored our conference
And today we would like to thank them for a very generous monetary donation to the OpenStreetMap foundation!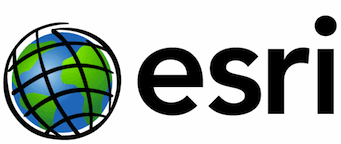 This is a great boost to foundation funding, which will help us in our not-for-profit mission to support the OpenStreetMap project, creating and providing free map data for the whole world. We would like to say a big Thank You!
You will no doubt hear more about this donation if you attend the Esri developer summit in Palm Springs, California, next week. The founder of OpenStreetMap, Steve Coast, will be speaking on Tuesday March 27th.
This post is also available in: Dutch French Japanese Russian