Super genius Matt Amos built this map of OSM mailing list activity: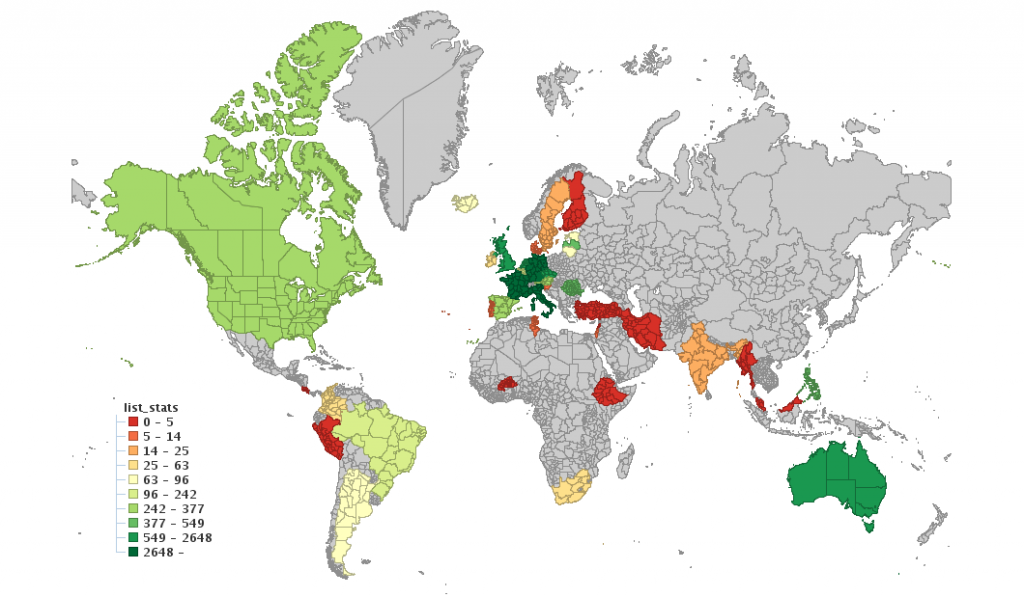 It shows first where we have mailing lists and second the level of activity in terms of number of posts per month.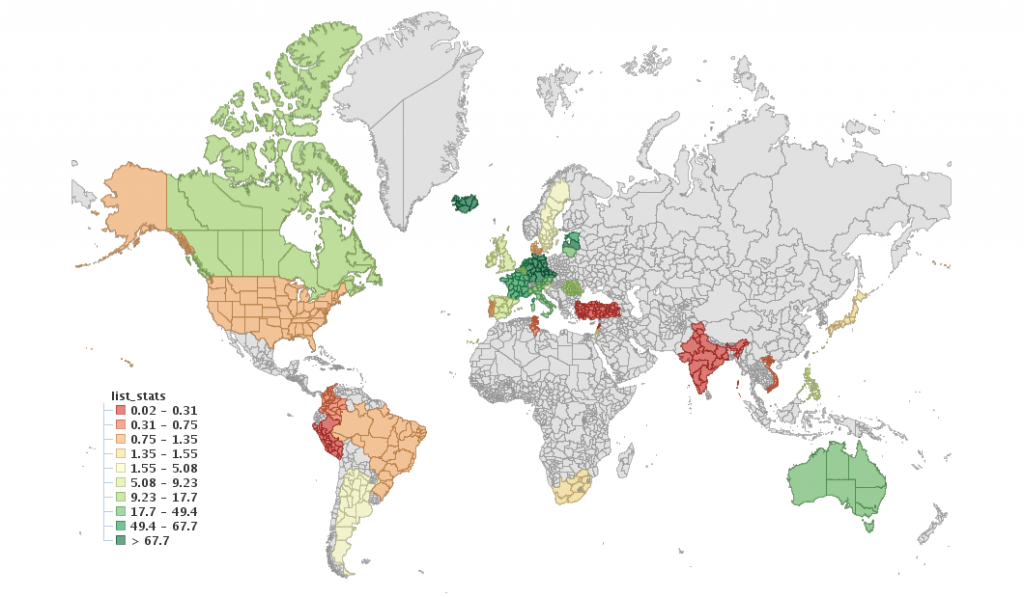 And this one shows the posts per capita measured in posts per million people.
So the clear disparities are there, but we can fix them and begin to build communities across all those grey areas.