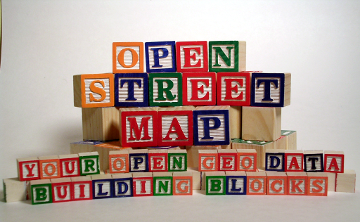 Contribute to the OpenStreetMap developer community by getting involved in the Top Ten Tasks!
OpenStreetMap is huge, with an extensive and varied community. Our data is used in applications for specialty and general audiences, for devices common and rare. The infrastructure that we rely upon, as members of the OpenStreetMap community is continually improved in ways more- or less-visible and with more or less celebration.
As an example, we've improved our friends recently. This is a small, visible improvement in the OSM web site. You might just think, "Wow, how did we go so long without this function?" If you are logged into the web site, now you can view the recent changesets by the contributors that you have added as your friends.
http://openstreetmap.org/browse/friends
This new feature sprang from a discussion on the talk@ list two weeks ago. Toby Murray made the suggestion. Mikel Maron liked the idea so much that he wrote some code[1] and Tom Hughes refined Mikel's patch then merged it into the rails port so that we can all use it.
There are many other ways, large and small, for developers to contribute to OpenStreetMap. The Engineering Working Group, has updated the Top Ten Tasks list with some eagerly anticipated projects. There are projects that involve Rails, javascript, flash, flex, python, django and others. If you have always wanted to dig into a substantial project, with other top-notch developers, these are the projects for you.
Photo ©R.Weait, used by permission.